The original keyboard in my Oberheim OB-8 was kind of flimsy. It felt soft and was kind of clacky and several notes would just stop working if I left it for a few days or longer and I would have to whack them many times to get them working again. I found out that I could get a new keyboard for it so I finally decided it was time!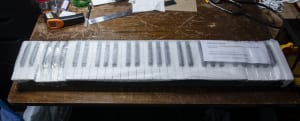 I ordered it from Techsmechs Vintage Synth and it arrived via UPS about a week later.
Installation was pretty simple. First I removed the old keyboard and cleaned out a fair bit of dust.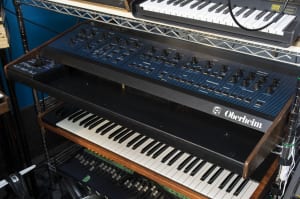 Next you screw it onto the included back plate. The plate is a clever way to use the existing screw holes that don't line up with the struts on the new keyboard. Oddly, they said there were 8 screws to install but I could only find holes for 7. Did I make a mistake? Maybe, but I think 7 is enough anyway.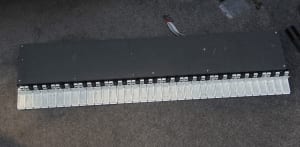 Then you put the keyboard in place and put a couple of screws for now. Not you can plug it into the Processor board. Use any handy sequencer to hold the cover open.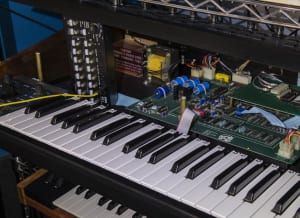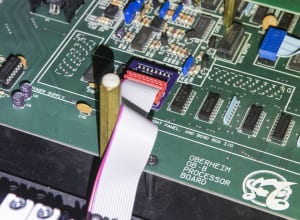 After that you just put in the rest of the screws (I think it's 5 in total) and close it up. And it works! And wow does it feel great!! It's basically the same keyboard that's in the Prophet 10 so I was expecting it to feel the same but it actually feels better. Maybe the P10 keyboard has been worn in a bit after a year and a half of use.
So definitely a fantastic improvement to the OB-8. It feels like a brand new, up to date synth now! I highly recommend doing this if you have an OB-8 or Xa.